This is the first week on
Nutrisystem
that I lost less than a pound. I knew it was coming though so no biggie. I still lost .4, for a total of 9.4 in five weeks.
Week 1: -2.4
Week 2: -3.8
Week 3: -1
Week 4: -1.8
Month 1 Total: 9 pounds lost!
Week 5: -.4
Things are still going well. I am excited to order my next month of food and try some new things. I also plan to really start exercising again this week. My freaking back is finally healed up and I'm ready to get moving!
A couple of questions popped up in my last post that I'd like to answer.
So I get that the meals are healthy because the portions are the correct size and seem to be balanced, but are they actually using healthy ingriedients? Are there trans fats present, in say, the chocolate donut?
Yes, the meals are healthy.
There will always be someone out there who has a different definition of what is healthy: Clean. No Sugar. Paleo. Vegetarian. Vegan. No Carb. Whatever. If you are a person who is against eating packaged and processed food, then you are going to object to
Nutrisystem
.
Take the chocolate donut for example. All of the
Nutrisystem
foods are listed on the Website complete with ingredient list and nutrition information (
Click Here
for the donut information). When you make your menu choices you can make an informed decision about what you will be eating for the next month.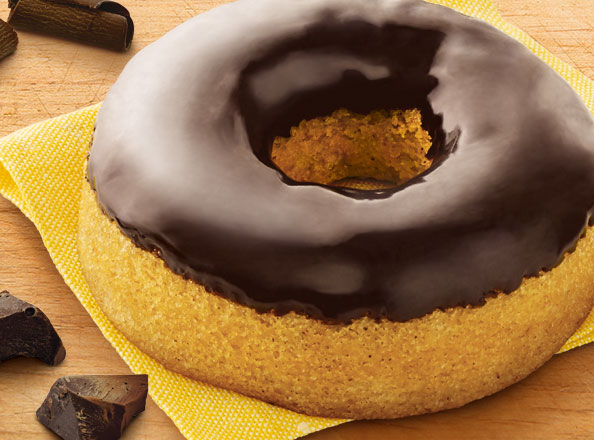 Chocolate Glazed Donut
My favorite breakfast!

And in answer to your particular example, all
Nutrisystem
foods have zero trans fats.
What does Mark eat while you do the nutrisystem 'thing'? I have a Mark of my very own (honestly, he even has a birth certificate that says so!) and I just feel like it would be a hassle to make him something and then something different for me. Is it easy for you to both eat at the same time while you do this plan? Thanks!!
Well, I do still menu plan and cook separately for Mark, Olivia, and Adelle. Sometimes I try to coordinate so that we are eating similar meals (pizza, roast beef, etc.) but most of the time I don't do that.
However, planning and preparing my
Nutrisystem
meals seriously requires almost zero effort. I just look at what I have, pick it, and pop it in the microwave. Doing something separate for me is the same as the regular cooking I was doing because everything
Nutrisystem
is basically ready to go.

Menu planning is the same as before too, because I still eat the same fruits and vegetables that everyone else eats, so not much has changed there. Actually, I require more variety than Mark and Olivia - they could have a taco and pizza rotation every night - and so I just pick a few favorite meals to prepare and then serve leftovers too instead of planning 12 meals each week with two nights of leftovers.
Successes:
- I had to buy new pants. My maternity pants make me look like I am wearing a loaded diaper and fall down as soon as I move around. My regular pants make me look like a sausage. Annoying, but I'm counting it as a success because at least things are changing.
(Also, if you have suggestions for jeans, I need them. I am big in the belly still but my legs and hips are almost normal.)

- Five weeks, parties, and girls nights - NO CHEATING. Rarely tempted, either. I have 11 more weeks left and I'm already starting to get sad at the thought of this being done!
Confessions:
- No working out and not enough water for me. But I should be able to work out soon and I'm determined to drink my freaking water. For some reason, since I had the twins, I hate drinking water. I used to drink tons and now it requires so much effort. Weird!
- My wedding rings still don't fit, and I haven't worn them in two years. Not really a confession, but more of a goal. I'd like to wear my pretty rings again!
I've been working on three blog posts that are non diet related and they are taking forever. I swear I will finish at least one this week! Having two kids is a total time suck...who would have guessed?
If you'd like to join me in using
Nutrisystem
to lose weight and start a healthier way of eating, follow this link:
Join Nutrisystem
or call 1-888-853-4689.
Disclosure: I am being provided the Nutrisystem Women's SUCCESS Select as a part of the Nutrisystem Nation Blogger Program, in exchange for writing about my experience with the program. All opinions are mine and have not been influenced in any way.